Chef for OpenStack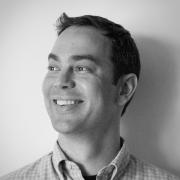 The open source configuration management and automation framework Chef is used to configure, deploy and manage many large public and private installations of OpenStack and supports a wide variety of integration opportunities. Chef for OpenStack is a project based on the healthy exchange of code, ideas and documentation for deploying and operating OpenStack with Chef. 
There is a tremendous amount of Chef-related activity in the OpenStack ecosystem. With involvement from AT&T, IBM, Rackspace, SUSE and many others there is an active community of collaboration between users, developers and operators. In addition to operating OpenStack, Chef provides integrations for deploying applications on top of OpenStack (and other cloud) deployments, including specialized tooling for testing and continuous integration environments. 
OpenStack is a large and complex ecosystem, this session will highlight the resources available for operators, as well as the evolution and layout of the project and the roadmap going forward.
Presentation:

20140222-SCALE-Chef+OpenStack.pdf
Time:
Saturday, February 22, 2014 -

11:30

to

12:30