Denis Lussier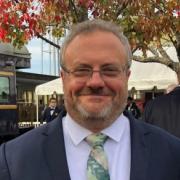 Presentations
Denis is a software developer, architect and entrepreneur with several decades of deep PostgreSQL experience.
Denis co-founded EnterpriseDB (EDB), one of the leading commercial Postgres companies, and served as CTO for the company's first five years. During this time EDB became a big supporter of the Postgres community, and he and the company developed or supported the development of many enterprise class features in Postgres.
Subsequently Denis was founder and CEO of OpenSCG, a Postgres product and consulting company acquired by Amazon Web Services in 2018. He then served at AWS as Postgres product manager for Aurora and RDS, the largest Postgres cloud services in the world.
Denis is now the co-founder and CTO at https://www.stelthy.io, a Postgres-focused startup planning to emerge from stealth mode in Q1 2023. He has previously spoken at a number of Postgres conferences and over the years has mentored many members of the Postgres developer community.