MySQL High Availability and Disaster Recovery made easy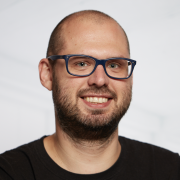 Stop recovering backups to setup replicas. There's no need to manually configure replication users or replication channels. Done with using third party software to achieve high availability. Avoid spending time to automate all steps required just to achieve basic high availability. 
There's a better, standardized way to meet your business continuity requirements.
For over 5 years, MySQL has been providing easy to use solutions that make it easy to setup various database architectures and achieve high availability. With just a few commands these architectures can be setup, from provisioning databases to setup replication and automatic failover.
MySQL InnoDB Cluster provides a powerful high availability solution with zero data loss and failover within seconds.
MySQL InnoDB ReplicaSet automates setting up asynchronous replication, for more basic business requirements
MySQL InnoDB ClusterSet provides an easy to use disaster recovery solution, setting up multiple InnoDB Clusters, providing local High Availability with zero data loss and do disaster recovery with a single command.
In this presentation the various database architecture solutions for high availability and disaster recovery will be covered and help you choose the right solutions based on your business requirements.
Time:
Friday, March 10, 2023 -

13:00

to

14:00