How to Navigate the Early Days at Your First Tech Job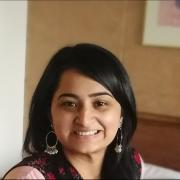 The presentation will focus on the following areas:
Reflect on existing processes/documentation: Every team has its own processes/style of documentation and this offers you a great opportunity to make a meaningful contribution in! For example, if you feel that your onboarding was particularly difficult because of the lack of documentation/processes, this could be something that you could work on, especially since you have a fresh perspective as a new hire. Alternatively, you could also look into potential ways of improving existing processes/documentation.
The Art of Asking Questions: As overwhelming as it can be to ask a question, especially when starting a job as a new graduate, there is an art to asking questions which can allow you to feel both empowered and unintimidated. This includes doing your research before, using the rubber duck technique before asking the question, and being respectful of people's time. 
Deep Dive into your Projects: Even on teams with excellent documentation, getting started on your technical projects can be a very daunting task, since there's multiple components involved. Overtime though, you will understand how these things are done on your team, but it can save you a lot of time and potential headaches to figure this out early on, by keeping a handy list to refer to including basic project setup, testing requirements, review and deployment processes, task tracking and documentation.
Gaining Technical Context: Gaining a high level overview of your project at the very beginning is invaluable because it not only allows you to gain a deeper understanding of the work that you'll be doing, but also allows you to feel more connected to your team and company in general. 
Establish Expectations: In order to set yourself up for long term success, it's imperative that you establish a clear benchmark/criteria from the get go. If there isn't a clear one available, work with your manager to establish one. This allows you to be strategic with your career growth in general and also removes any vagueness surrounding what is expected of you and how your performance will be evaluated moving forward. Additionally, it offers you a greater sense of clarity in terms of what you're doing well and what could be improved upon.
Working in Distributed Teams and Maintaining a Work-Life Balance: When starting out your career, it's very easy to get caught up in your work, often leading to new employees working overtime. Initially, one might not be cognizant of this, but overtime, this can lead to extreme burn out and a myriad of other issues. It's crucial to maintain a work-life balance, even more so now when a vast majority of people work from home and across a variety of timezones, and the separation between work and a life outside of work gets blurred. This includes turning off notifications, being diligent about not working on weekends, and using your paid time off.
Time:
Sunday, March 12, 2023 -

13:00

to

14:00