The epic battle between Microsoft and privacy laws in Europe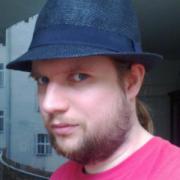 Microsoft is facing an existential threat in Europe. Satya Nadella decided to bet the future of Microsoft on SaaS and Cloud. Step by step, Microsoft is deprecating their on premises products and replacing them with pure cloud Software as a Service products. This strategy worked out very well for them so far, bringing in the recurring revenue the stock market analysts love so much.
But they are encountering a fundamental problem: the world is waking up to the fact that handing over all their data to a few large, foreign corporations, is a huge risk. In response, Europe introduced GDPR to protect the data of their citizens. Other countries are looking at similar legislation and a broad movement is beginning to push back on 'cloud'.
US Legislation like the Cloud Act and other new laws create more doubts in Europe about its dependence on US cloud services. Politicians are stepping forward and initiatives like GAIA-X propose building a federated European alternative. Alliances like Euclidia get traktion. The term Digital Sovereignty pops up all over Europe. Open Source Software becomes political.
Microsoft is responding, by investing millions in lobbying to soften politicians' rhetoric, delite policies and redefine the term Digital Sovereignty in their favor. Nextcloud also filed two Anti-Trust complaints at the European Commission and the german Bundeskartellamt against Microsoft and expect official investigation opened very soon. The speaker is involved in GAIA-X, Bundescloud and several other related initiatives. He will give a an insight in the strategy Microsoft is pursuing and what this means for this hot topic. 
Time:
Friday, March 10, 2023 -

14:00

to

15:00