Los Angeles, CA
July 2022
Linux Essentials Preparation Session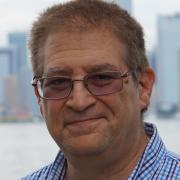 This preparation session will be led by Evan Leibovitch, Linux Professional Institute. Evan will field any technical questions and help prepare you before you take the exam. Participate to learn more about the importance of understanding the objectives prior to writing your exam, the exam structure, and why obtaining your certification will be professionally beneficial. Come prepared with questions! The Linux Essentials Professional Development Certificate (PDC) also serves as an ideal stepping-stone to the more advanced LPIC Professional Certification track for Linux Systems Administrators.
Exam Objectives: http://www.lpi.org/our-certifications/exam-010-objectives
**Participating in the review sessions, you will be provided with a 50% off coupon code to write your exam when you are ready.
Time:
Friday, July 29, 2022 -

11:00

to

12:00