Strategy for Developing Diverse Tech Talent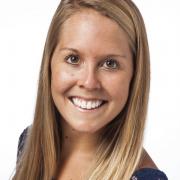 I went to a small college where I was the first female to graduate with a software engineering degree and I was the only female in my class. I quickly realized the importance of recruiting diverse talent to the tech industry and the critical role that the dominant group plays in demystifying biases. One goal of the talk is to share this and compel more people to be allies; another is to realize the importance of mentorship and sponsorship amidst attracting talent to your organization.
In this talk, I share my journey from engineer to technical product owner. And how certain negative and positive experiences compelled me to lean into addressing big industry problems like underrepresentation and lack of inclusivity. At Target, I am actively involved in 2 initiatives:
1) Target Women in Science & Technology (TWIST) focuses on attracting and engaging women of all ages in STEM fields. I focus heavily on attracting middle - high school aged girls to STEM fields by hosting job shadows, hackathons, science & tech days, and much more. This program has evolved into a talent pipeline for Target, but more importantly, it has inspired young girls to be resilient and encourage more women like them to get involved in STEM. The actual costs of conducting this level of community engagement are low. The time you invest is the greatest kick-back to your community. I want to share this information so that other companies attending can learn exactly what they could be doing and how they can do it!
2) Bullseye Bootcamp is an initiative that I started after realizing that not everyone can learn from a Stack Overflow article or Pluralsight video. I studied the global need for upskilling and reskilling and was propelled into action. Bullseye Bootcamp is a grassroots, team member led training, upskilling, and reskilling program at Target. We are developing curriculum as we go, delivering it to team members in all different areas of Target's business: supply chain, finance, technology, data sciences, and more! It is hands-on training, working on solving real problems. In the talk, I will share the long term goal of Bullseye Bootcamp and how this grassroots effort is going to get us there. Companies of the next decade must have a plan in place for how they will train their employees in a rapidly changing technological environment. Upskilling and reskilling MUST be part of that conversation.
Time:
Sunday, March 8, 2020 -

13:30

to

14:30