From Proprietary to Open: A Roadmap for Open Hardware Innovation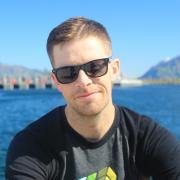 Type (presentation, panel discussion, ignite)

Presentation

Proposal Title (can be changed later)

From Proprietary to Open: A Roadmap for Open Hardware Innovation

Description (several sentences explaining what attendees will learn)

John Grano, Mechanical Engineer at System76, will discuss the importance of open hardware and the market implications of making more projects available to the public and the potential benefits from engaging the community to help innovate product designs.

Short Bio -

New to the open source world as a recent transplant from small batch prototype machine design. Most recent professional experience was with a chemical research firm designing and building one off material processing equipment for battery technologies.

Education was at CU Denver/Boulder with an emphasis on sports engineering. Pet projects are building bicycles from scratch, motorcycles, and travel.

Topics to Discuss

Outsourcing production vs bringing it in house - The ability to quickly iterate on design is an essential part of our strategy for providing up to date products to our customers. Having the ability to go from design to prototype production in house in a day is incredibly powerful. Cutting down product development from months to weeks.

Taking customer feedback into account, overcoming supply shortages from OEM vendors and reacting to market trends.

Publishing designs to open repositories brings hardware in line with the software development community. Looking for new view points on manufacturing from a Open Source community view point.

Discussion on in house designed IO boards regarding firmware access, custom thermal acoustic tuning for our Thelio line. This is seen internally as a way to start pushing for custom open source developed motherboards and ultimately laptop design/production in house.
Time:
Saturday, March 7, 2020 -

16:30

to

17:30