Magma: A Converged Core Network Solution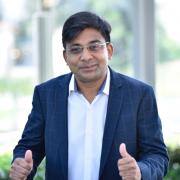 Facebook Connectivity's mission is to bring more people online to a faster Internet. Magma is one of the cellular technology groups at Facebook Connectivity and it enables service providers with open, flexible and extensible carrier-grade cellular network solutions. Today, most core network solutions are propietary, closed and offered by a handful of incumbent vendors. This has led the core networks to be too tied to specific wireless access networks bleeding all unnecessary details into the core from the radio and turned the core into:
Too centralized to scale
Too large and monolithic
Too complex and hierarchical
Too expensive and rigid for innovation
Magma team set out with a mission to address the above problems by building a converged packet core solution that is 3GPP generation or wireless access agnostic, for example, it supports 4G / LTE, upcoming 5G, WiFi and CBRS networks:
Distributed packet core
Centralized network mgmt. integrated with the packet core
Standardized APIs that drive the network
Clean separation from legacy core, incl. seamless migration
Scales incrementally with core capacity needs
This disruptive approach led us to open source Magma earlier this year and we have open sourced corresponding test tools last month. Our goal is to enable a wide community of developers build various core network use cases on Magma platform in a way to spur industry-wide innovation and break away from the closed, legacy vendor systems. As a core network solution has a vast scope, it later led us to build a platform where various emerging and future core-based product lines can be built. For example:
Fixed wireless access or FWA
Private networks, e.g., shared spectrum / CBRS
Carrier WiFi
Mobile Broadband, e.g., 4G / LTE expansion, 5G eMBB
Network-as-a-Service (NaaS) and neutral host networks
Industrial and massive IoT
Through open-source community and contributions to the platform, we believe we can become one of the underlying forces behind Facebook's mission to "give people the power to build community and bring the world closer together". Magma team is re-imagining how mobile networks have been built for generations (all way to the fifth-generation or 5G) over the past four decades and how to disrupt the age-old and rigid legacy cellular networks with a modern and distributed software-defined architecture. The goal is to simplify the deployment of cellular networks allowing carriers to expand their urban and suburban connectivity to rural, remote, underserved and unconnected areas around the globe, especially in Africa, Asia and South America.  We operate at the cross-section of unprecedented automation and actionable insights into cellular networks that no operator has ever seen anything like what we are building and will be offering to the industry. By enabling the open-source development community, we believe we can make an industry wide impact at global scale.
We propose the talk to cover the overview of Magma, our decision process to open source it, important Magma components, how to develop and test on Magma platform, and community feedback to date. Those who have seen the telco industry gradually embrace and work with more open-source project, this talk should give them a solid platform to build their incumbent, emerging and future use cases. Those who want to tackle a variety of software development and network engineering challenges across the full stack of network design, distributed systems, cloud computing, network analytics, network security, network AI / ML, should attend the session.
The talk will have have 2-3 presenters from Facebook and partner companies developing on Magma platform.
Time:
Sunday, March 8, 2020 -

11:30

to

12:30