Live Data Center Migrations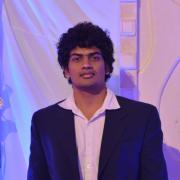 What was the problem?
Freshservice was hosted in two data centers (DC) in Europe, viz. Ireland and Frankfurt. Ireland data center was launched in 2015 and Frankfurt at a later point as per business requirements. As soon as Frankfurt DC was launched, existing and new customers from the European region preferred Frankfurt over Ireland. Frankfurt also has better security and data isolation policies than Ireland. We could save up on infrastructure expenses considerably by maintaining/monitoring only one DC in Europe.
The solution?
Merge the two Data Centers into one. Frankfurt continuing to be the live DC was the obvious choice. So our Ireland DC had to be migrated into Frankfurt. The entire product was migrated to Frankfurt and merged into the existing live DC. This involved identifying all the pieces in the entire product architecture, migrating each to the new region without any impact in a phased out manner and handling data migrations without any problems with either DCs.
Time:
Sunday, March 8, 2020 -

15:00

to

16:00