The FOSS Contributor Fund - One Year Later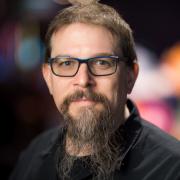 At the beginning of 2019, we launched the FOSS Contributor Fund - a program to donate $10,000 to one of our open source dependencies every month. But there was a catch - we asked open source contributors in our company to nominate and vote on which dependencies would receive the money.
One year later, we've given $120,000 to free and open source software projects, and we're still going. Along the way, we've learned a lot about engaging with our developers, collaborating with maintainers, onboarding new contributors, and growing support beyond just writing a check.
This talk will cover:
what we learned about our community of contributors;

the effect on overall contribution activity;

the things we didn't expect to learn;

nominations and winners covering all of 2019;

how we justified expanding the FOSS Fund inside and outside the company;
This talk is geared for Open Source Program Managers, people who work in open source program offices, or anyone who wants to encourage their companies to support their open source dependencies.
Time:
Saturday, March 7, 2020 -

13:30

to

14:30