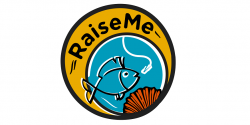 RaiseMe
SCALE is joining forces this year with Linuxfests' own RaiseMe volunteer team to create the first ever Career Day for our community.  This event is not just for job hunters, it is also for established professionals who want to make the most out of the roles they are in.  And we have help for hiring managers, too.  Check the schedule for talks and clinics about career development, writing resumes, creating effective internships, and mastering interviews and negotiations. 
Career Consulting
You can stop by any time during Career Day for a free 30-minute one-on-one consulting appointment with one of our industry volunteers.  Bring a hardcopy of your resume for a Career Check-up, Resume Review, Mock Interview, or Job Hunt Assist.  For hiring managers we also have help with Job Posting and Candidate Evaluations.
Clinics
There will be group clinics on resume development, and interviewing and negotiating. These are formally structured presentations interspersed with group exercises. No registration is required. 
Invited Talk
Learn how to Open Source your career with John Sicklick, who has been mentoring future IT professionals for decades.
Sponsors
If you are a SCALE sponsor and you have open positions you would like attendees at the Career Fair to know about, please send the information to lori@socallinuxexpo.org.  And stop by our event to meet candidates in person!
When:
Sunday, March 8, 2020 -

11:00

to

17:30