MiniKF: the fastest and easiest way to deploy Kubeflow on your laptop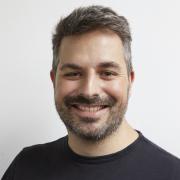 The vast majority of data science exploration and experimentation occurs on data scientists' laptops. Can you merge the speed and transparency of local development without giving up the power of distributed training and inference that a cloud provides? Absolutely.

We will walk through deploying MiniKF, a production-ready, local Kubeflow deployment that installs within minutes, and understands how to downscale your infrastructure so you don't burn your laptop. Then, with just a few clicks, you will start to experiment, and run a complete Kubeflow Pipeline. To train at scale you will then be able to move to the cloud without having to rewrite anything.
Prerequisites: Your laptop (2 cores, 8GB RAM, 40GB free space), and a good vibe!
Time:
Thursday, March 7, 2019 -

17:00

to

18:00