25 things I wish I knew before becoming a community organizer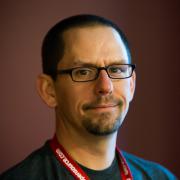 This session will highlight of 25 major lessons I've learned on the path to becoming a community organizer so that you don't make the same mistakes or you can reminisce about when you did.

Community organizing can be challenging not only for someone just getting started, but for veteran leaders as well. This session highlights five major themes from lessons learned on the path to becoming a community organizer. Sharing these lessons will help new community organizers avoid similar mistakes. On the other end of the spectrum, veteran organizers can pick up a few tips to add to their experience. Either way, all attendees should get valuable, practical advice for community organizing.

This session will:
Share practical tips for community organizers
Provide details on several programs and their impact
Review the dangers of burnout and how to avoid it
Share tips on how to grow your career

By the end of this session the audience will have a better understanding of what it's like to be a community organizer. More importantly, the audience will walk away with practical advice that they can immediately apply to their job, even if that doesn't involve organizing a community. 
Time:
Saturday, March 9, 2019 -

11:30

to

12:30