Open Source ERP with Odoo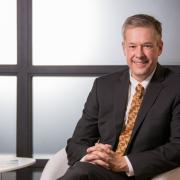 Odoo is a complete Enterprise Resource Planning platform that is very flexible and has wide spread adoption in companies that range from very large to very small. This presentation will discuss use cases in manufacturing, services, utilities and construction.
Odoo's architecture is simple, and extremely scalable.  This presentation will focus on the MVC architecture, and the components, incuding Postgresql, the Odoo application server, and the viewers and clients.  
Odoo's community is committed to open source collaboration and sharing learning and best practices.  We will introduce the publisher, Odoo S.A, and the Odoo Community Association.  These teams work together harmoniously, and we welcome new friends and contributors.
Presentation:

SCALE.pdf
Time:
Saturday, March 10, 2018 -

18:00

to

19:00