Multi-Container Deployment with Ansible Service Broker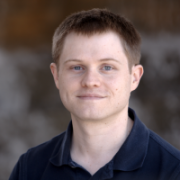 The Ansible Service Broker provides a new way to define and distribute containerized applications in Kubernetes and  OpenShift. By combining standard Ansible playbooks, metadata for your application, and an Ansible runtime all into a single container, you now have a simple tool that can deploy your multi-service application. The Ansible Service Broker makes that tool discoverable, enabling end users to self-provision via a Service Catalog.
In this session, you will learn:
How to deploy a multi-container application on Kubernetes and OpenShift using the Ansible Service Broker.
How to combine playbooks and metadata into an Ansible Playbook Bundle.
How to expose you Ansible Playbook Bundles in the OpenShift Service Catalog.
Time:
Friday, March 9, 2018 -

11:30

to

12:30