Common Open Source Mistakes In Enterprise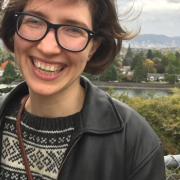 Join us as we tackle common mistakes found in enterprise open source. Learn how to avoid them through examples drawn from real projects and companies.  
More and more companies are turning to open source for the benefits it can provide.  Done well, the dynamics of open source collaboration are a positive feedback loop of ever-increasing shared benefit and competitive advantage.  Done poorly, open source can be a missed opportunity and a squandered investment.
Enterprise participants need to walk the path toward open source participation.  They often need to climb a sophistication curve toward more effective open source engagement.  This talk can help.  It is a fail fest of sorts.  We've studied scores of open source efforts and seen what flies and what dies.  There are common mistakes that limit or even doom so many corporate open source investments.  This talk identifies the worst mistakes and the subtle ones and tries to evangelize best practices so we *all* get more benefits from the open source ecosystem.
We will explore common mistakes along with successful counterexamples drawn from a varied consulting practice.  A major case study informing this talk is how the GeoNode project was shepherded by the Global Facility for Disaster Reduction and Recovery (GFDRR) into its current state as a public good.  The OpenDRI & GeoNode: A Case Study for Institutional Investments in Open Source report describes best practices for institutions contributing to open source projects.
This talk is aimed at decision-makers at all levels of an organization.  Enterprise contributions to open source need buy-in from the top-down and the bottom-up, so no matter your title in your company or institution, you have a role to play.  Whether you need convincing or help making your case internally, this talk should provide useful datapoints as you craft an open source strategy around your products and goals.
Time:
Saturday, March 10, 2018 -

13:30

to

14:30