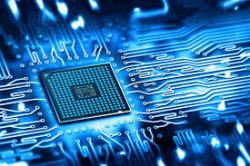 Are you an Embedded Engineer who is transitioning to using Linux? The Embedded Apprentice Linux Engineer (E-ALE)  program provides a place at Embedded Linux conferences where you can get your questions answered. E-ALE is a set of 9 seminars over 3 days; take as many or few of them as you want to. If you are one of the 50 people signed up for this track, you will be able to attend any set of these seminars over the course of the conference. Each seminars will represent a key topic relevant to Engineers in Embedded Linux. Seminar starts with a 45-60 min lecture or presentation on one subject, followed by 1 hour of lab time to practice the relevant learned skills using a PocketBeagle board (the fee is to cover the cost of the HW kit). Each seminar will be taught by a professional Embedded Linux Instructor with years of practical experience.
Please be aware that some seminars have suggested prerequisites. Later seminars will assume you have the knowledge from the earlier prerequisite seminar.
The 50 Engineers signed up for this track will pay $75 which will cover the purchase of the HW kit which will be delivered to you during your first seminar you attend at the conference. You must use the kit we provide in the course, as labs will be constructed surrounding specific parts we have included in the kit. Purchased kits will be delivered at the conference during the first session attended (which ever one you choose to start with).
Attendees must bring their own laptop with a minimum of a recent i5 processor, 8GB of RAM, your plugin power supply (we will be compiling a lot) and at least 100GB of free disk space. If the laptop doesn't run Linux, please make sure you have a virtual machine program available (for instance Virtual Box, or VMWare) in order to install a Linux Virtual Machine.
Availability is limited.  Please pre-register.
When:
Thursday, March 8, 2018 - 10:00

to

Saturday, March 10, 2018 - 17:00