A Journey down the Amazon: RDS Postgres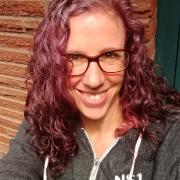 Amazon integrated Postgres into their general Relational Database Services (RDS) offerings July 1, 2014. RDS offers automatic failover, scalability, and easy configuration, plus Amazon handles all the patching and most of the upgrades for you!  Their SDK supports many languages and includes a robust CLI, if you want to automate management of your deployments.  They also support several popular Postgres extensions.
Of course, since it's a managed service, you can't do everything you might expect or want to.  In this updated version of my talk from last year, I'll discuss more fun and quirky features I've discovered in a year and a half of working with production RDS deployments.  Come find out what it's like to use RDS Postgres day-to-day.
This talk is aimed at people making the switch from hosting their own Postgres clusters to Amazon's cloud solution.
Time:
Thursday, January 21, 2016 -

10:30

to

11:30