Intro to Krita: Digital Painting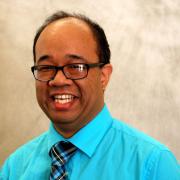 Interested in digitally drawing or painting on your system? One free application that makes that possible is Krita.
This introduction workshop looks at the basics of Krita. A survey of the history, installation basics, getting started, and basic tools will be covered.
Please bring a laptop with pre-installed Krita software if you'd like to follow along.
We'll start with how the software originated and provide a very brief description of how to install the software. Then, we'll define introductory terms including brushes, blend modes, layers, dockers, and canvas.
We'll then cover a live demo of the:
User Interface
Color Theme
Toolbars
Dockers
Painting Mode
Wrap-Around Mode
Brush Engines and Blending Modes
Shapes
Paint
Filters
Layers - Manipulation
Layers - Raster vs. Vector
Perry Rivera is a Computer Lab Instructor for the Mayall Academy Lab and is involved with OpenStack Magnum project, Fedora Ambassadors, San Fernando Valley Linux Users Group, and CERT-LA.
Presentation:

Rivera_Krita_Presentation_v6.pdf
Time:
Saturday, January 23, 2016 -

13:30

to

14:30