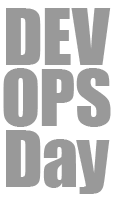 We are proud to announce 6th Annual DevOps Day LA, to be held Friday, January 22, 2016, co-located with the 14th Annual Southern California Linux Expo at the Pasadena Convention Center in Pasadena, California, near Los Angeles.
DevOps Day LA is a day dedicated to the DevOps community, and professionals who wish to improve the interaction and integration between these traditional silos of Development and Operations. We're looking for speakers interested in presenting to this forum. The theme for the conference this year is "Surprise!", a phrase that all too often fills devops teams with dread, but can also be positive.
DevOpsDay LA will be co-located with the SCALE 14x and held January 22, 2016 at the Pasadena Convention Center.
This year's event will feature a keynote by Andrew Clay Shafer, a number of plenary sessions, as well as an afternoon of open spaces discussion sessions.

Proposals for sessions and ignite style talks will be reviewed through Nov 30th.  
Schedule:
Plenary Sessions: 10am - 12:30pm
Make DevOps Great Again (Andrew Clay Shafer)
Getting Started with Test Driven Infrastructure (Carlos Meza)
Haute Performance: Cracking the Flash Sale (Joel Salas)
Open Source tools for distributed systems administration (Elizabeth K. Joseph)
Config Management Sucks  (Justin Garrison)
Open Spaces:  1:30pm - 5:00pm
When:
Friday, January 22, 2016 -

10:00

to

17:00