VideoLAN, VLC and its distribution infrastructure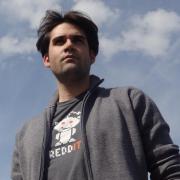 VLC media player is a universal, open-source, cross-platform media playback and streaming application. The talk will first begin with an overview of the VideoLAN project and the history behind VideoLAN and VLC.
VLC media player is published by VideoLAN, a French non-profit organization, and is mostly developed by volunteers in their spare time. We'll cover the structure of the organization and the the way to community is (self-)organized.
VLC media player is known by most because of its universal playback features enabling playback of virtually all video and audio formats accessed as files, from optical media or through network streams without the need for supplemental codecs. We'll explain the way this is achieved and how VLC is designed from a developer perspective. We are also going to unveil new features that are going to be included in future versions of the product like a new module for streaming torrent files.
VLC media player is probably one of the most downloaded software to date, approaching 2 billion downloads already. The infrastructure behind the VideoLAN organization supports on a daily basis around 1 million downloads per day with higher peaks during automatic updates. This talk will give an in-depth presentation of the distribution infrastructure, including the new open-source project Mirrorbits, a geographical download redirector developed specifically for the needs of the VideoLAN organization.
Presentation:

Ludovic Fauvet - VLC.odp
Time:
Sunday, February 22, 2015 -

11:30

to

12:30