Solving (NP-Hard) Scheduling Problems with oVirt and OptaPlanner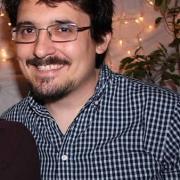 Certain scheduling tasks, such as selecting the host to launch a new VM or receive a migrating VM, are central to every cloud and virtualization management system. These systems use rules to make scheduling decisions, but rules alone leave certain efficiency gains unrealized.
Version 3.5 of oVirt, the open source virtual datacenter management system, included a new VM scheduling optimizer based on the OptaPlanner project. While working within policy constraints set by an administrator, this service performs probabalistic analysis of the environment to suggest how best to assign host resources.
In this talk, learn about:
The machine reassignment problem and how it relates to oVirt
What OptaPlanner is and how it addresses the problem
How the oVirt project developed and integrated this functionality
Future directions for the feature
Applicability of this technology in other projects
Presentation:

OVirt_2015_scale13x.pdf
Time:
Saturday, February 21, 2015 -

18:00

to

19:00