The Proper Care and Feeding of a MySQL Server for Busy Linux Admins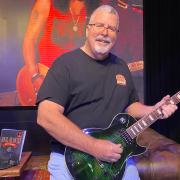 Are you are the developer / system admin / network / analyst / everything-else person at your company and the boss jsut told you that you need to take care of the MySQL databases too!! Don't panic!! This session covers what you need to know to keep your MySQL database instances happy, healthy, and performing at the best of their ability.  Learn how to cheaply monitor your systems health, discover proper backup methods that will save your rear, and lewarn tricks of the trade it noramlly takes full time DBAs years to learn.
Plus learn where to spend your upgrade budget, see how to secure your servers, why MySQL root is not Unix/Linux root, and why databases do not play well with other memory intensive applications.
So if you also have to wear the DBA hat, make sure you have the skills needed to keep things running by attending this session.
Presentation:

SCaLE13xProperCare.pdf
Time:
Sunday, February 22, 2015 -

15:00

to

16:00