DevOps Day LA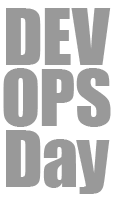 DevOps Day LA is a full day event targeted at development and operations IT professionals, who wish to improve the interaction between these traditional silos. As IT projects grow in complexity it is critical for development and operations teams to collaborate and work together more closely in order to maintain velocity and ensure project success. Learn how to remove the wall of confusion between your development and operations teams. The 4th Annual DevOps Day Los Angeles event, will be hosted by SCALE, in conjunction with the SoCal DevOps and LA DevOps Meetups. The event will include a full day of sessions, panels, and lightning talks.
 
After lunch we'll be featuring lightning talks, starting with 
Brandon Burton on combining Docker, Packer, Puppet, and other tools to find the sweet spot between golden images and configuration management.
Justin Garrison on Orchestration with Ansible
Matt Ray on Open Source, Agile and DevOps are fundamental to adapting to change, managing risk through resiliency, and cultivating a culture of networked improvement. We may not know what the future holds, but we can get ready for it today
Andrew Grangaard on "A Dev's guide to DevOps" aka "Get Dev up in your Ops"
When
Friday, February 21, 2014 -

10:00

to

17:30
Sponsored by: