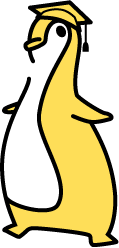 There are many opportunities to use Open Source Software in Education. Come see what's available! The 5th Annual Open Source Software in Education conference will be held on January 21 and 22, 2012 at the Los Angeles Airport Hilton. 
The regular OSSIE schedule holds for January 21, and on January 22, 2012, there will be a POSSE (Professor's Open Source Summer Experience) workshop. This event is focused on basic communication skills and tools that will allow you to learn "the open source way" by navigating actual project communties – the equivalent of a traveler's phrasebook for a foreign land. In this workshop, you will be expected to dive into actual open source project chatrooms, code, writing, design, and infrastructure and work with contributors from that community who you have never met before and who do not know that you'll be coming, because that's often how it will be when you're contributing there on your own.
To attend OSSIE, the Open Source Software in Education conference and the workshop, please register on our website or in person. Students and teachers can attend events at a 50% discount by using the STDNT promotional code when purchasing their ticket. Be sure to bring valid school ID with you during SCALE check-in.
When:
Saturday, January 21, 2012 - 11:00
to
Sunday, January 22, 2012 - 14:00