Leveling up your open-source privacy toolset for 2023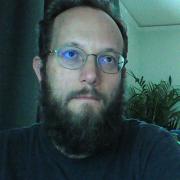 Most of us have built up a collection of privacy tools, including browser extensions, settings, and services. But privacy threats keep changing, while at the same time new kinds of tools and services have become available. This talk will help maximize the value of your privacy toolset for today's best options, while helping you plan for the future.
Not only can you protect yourself as an individual, but your choices can help drive future investments away from surveillance into more productive areas. (Surveillance marketers and their investors think they can train us -- but with the right tools we can train them right back.)
Today most of us are at level 1 or 2 on privacy.

Level 1 You do something about privacy and take a mix of effective and ineffective actions
Level 2 You take mostly effective actions, but don't allocate your time and resources for maximum effect
Level 3 You take effective actions, efficiently selected and prioritized
Ready to level up?  Now that California law codifies our right to check out how our personal information is shared, that means we have an opportunity to optimize our privacy toolkits and habits, and focus where it counts. We'll cover:
Ad blocker myths and facts, and why the surveillance marketing business loves some ad blockers
The most important privacy extensions for most people (and they're not what you'd think)
Corporate surveillance about you that never touches your device, and how to reach out and block it
Don't use the law on a problem that a tool can solve faster, but don't try to strech a tool to solve a problem that needs the power of the law
Where to add extra protection for special cases
Each of your individual privacy choices has a bigger impact that just the protection that it provides for you. In the long run, your real impact will be not so much in how you're protected as an individual, but in how you help drive future investments away from surveillance and toward more constructive projects.
Time:
Sunday, March 12, 2023 -

11:30

to

12:30