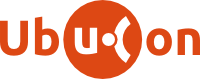 UbuCon will returning to SCALE 15x and will be held Thursday March 2nd and Friday, March 3rd, prior to the main Expo.
Part unconference, part scheduled sessions, the SCALE 15x UbuCon will cover what is going on within the Ubuntu community and how to improve the community.
As with last year, UbuCon Summit will is multi day and multi track. One track dedicated to user content and the other dedicated to developer content.
Attendees are encouraged to volunteer to discuss any aspect of the community they are interested in.
If you use Ubuntu, are interested in Ubuntu, or want to know more about Ubuntu then check back to pick which sessions you want to be part of, and participate in the SCALE 15x UbuCon!
All registered attendees of SCALE are able to attend the UbuCon Summit but if you're interested in attending the UbuCon Summit we ask that you select this option so we can get a proper head count.
When:
Thursday, March 2, 2017 - 09:00

to

Friday, March 3, 2017 - 17:00