Becoming a Web Developer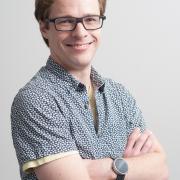 The web is ubiquitous, having beaten out a litany of competing technologies, and many "native applications" rely on web-based back-ends. From desktop to mobile, to watches, virtual reality headsets, and cars -- the web is a core set of technologies with vast reach. This makes familiarity with web technology a valuable asset for many, many people.
Whether you're a software engineer, marketer, project manager, junior web developer, or student -- you will leave this session with the forest, the trees, and a compass for navigating all of it.
Can't wait? You can watch a recording of an early version of this workshop I gave for my local meetup: How to Become a Web Developer at WIMP.
Live in the area? Josh is presenting Beyond JavaScript: Working with Python, PHP, Ruby, and Go at the JavaScript.LA meetup on Wednesday, January 20th at 7pm.
We'll walk through a lot with brief Q&A along the way:
Web Technology

HTML, CSS, JavaScript
"Stacks"
Servers

Web Thinking

Standards
Open Source
Feeds, API's, and Mashups
The Uncertain Web

Tools and Process

Editors
Version Control
Compilers and the Build Process
Project Management
Distributed Development (Remote Working)

The Web in Practice

I <3 LAMP
Frameworks and CMS
Progressive Enhancement
Accessibility
Security
SEO and Sharability
Intellectual Property

Stacks

JavaScript
PHP
Python
Ruby
Perl
Functional

Gotchas

Rise of the Expert Beginner
JavaScript Required
Photoshop First
Bloat
Documentation and Tests
Little Bobby Tables (Input Sanitization)
The Law of Leaky Abstractions

What Next

Follow the Web's Best
Join the Community
Give Back
Get to Work
Never Stop Learning
Time:
Thursday, January 21, 2016 -

15:00

to

16:30