Introducing Apache Ignite, In-Memory Data Fabric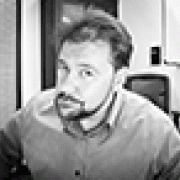 Come hear from the team behind Apache Ignite, the latest Apache incubated project for data-science engineers.  Ignite is powered by an integrated and distributed in-memory platform for computing and transacting on large-scale data sets in real-time, orders of magnitude faster than possible with traditional disk-based or flash technologies.
This session is for data scientists looking for tools to optimize their large scale and iterative processing workloads, and Infrastructure engineers supporting data platforms for their organizations looking to squeeze more out of their infrastructure.
Link to Presentation(s): https://cwiki.apache.org/confluence/display/BIGTOP/SCALE13x
Time:
Thursday, February 19, 2015 -

11:00

to

12:00